Interior designer Monique Duarte, owner of Duarte Decor, shares her ideas about design and how she works with clients to spice up a room based on their cultural background and tastes.
Tell us about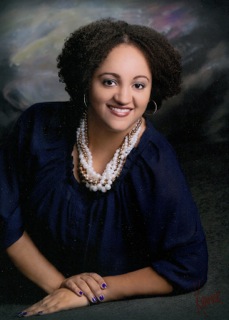 how you integrate a home-owner's background with interior design?
I start with preferences, then take into consideration an individual's cultural influences. I like to push the envelope sometimes. A client might like green and not have a preference on hue, but I may give them three different hues to choose from to get a better sense of their style and how adventurous we can go. I do think color adds so much character to a space.
Even if you just paint, it makes a whole world of difference. It can make a room look like a whole new room. I do accent walls, and really push the envelope in those areas.
During the first consultation, I always like to tell them a little about myself, not only my experience in interior design but also my background. I studied abroad, in London, England for over four years and lived in Italy for about two years, working in international business and marketing. I like to share that with my clients because it influences how I work.
For example, I can relate with clients of West Indian culture, because from the age of 15, I was going to Trinidad and Tobago every year to visit family of West Indian culture. Also, having lived in Europe for many years, I was surrounded with people of all cultures from Italian, French, African, Asian, Indian, Russian, Latin and more.  So through life experiences I had an opportunity to learn about these cultures and what makes the people and their preferences in life so unique.  Through traveling and being exposed to different cultures, it has taught me how culture influences who we are. A lot of time it naturally comes out.
How do you put together a room when you have furnishings from different cultures or eras?
With interior design, there really are no rules. That is the art of design. You can mix themes. It's taking the time to think through what is aesthetically pleasing to them and will also function well.
Some clients will say that they want an Indian feel throughout our home, because that is their culture. Or there may be a specific room, such as a children's room, that is themed.
I have a current client who is Indian and wants that theme in their living areas, but their son loves soccer, and so his room will be reflective of that.
When you do design for a family who wants a certain cultural look, do you mix in modern colors—or do you stick with traditional colors?
We talk about what are the must-haves. What is the ultimate design look that they want.
What happens when you have two individuals from two completely different backgrounds? 
I do get that a lot. The husband loves contemporary design. The wife is more on the traditional side. Usually in that situation, I will sit down and give them some visuals, going through magazines and catalogues. There are certain aspects that they can actually come to a compromise on. They might like Provencal furniture with a French flavor.
New Jersey is very interesting because we are right near New York and Philadelphia and Delaware, all with unique pockets of clients and homes. It's a diverse area. My experience in working with different types of clients, there's a lot of Indian, and a mix of caucasian and Asian. We get a lot of clients from India, and want to infuse those characteristics into their interior design.
We also get Toms River area. And those are closer to the water, and want a coastal design. Those are always fun to designer, because my family's from the Carribean, and I love the beach and the water.
Tell us about your background and how you got into design?
My mother is from Trinidad, which was an English colony. My great-grandmother was Indian. My father is African-American, from Atlanta, Georgia. My mother has her own design company in quilting and fabric arts. She was and still is an amazing artist, having won many awards, and work shown in art galleries in Virginia. My grandmother by trade had a degree in interior design & all her life made porcelain dolls, jewelry, and clothes for a living. So I naturally come from a creative family.
However, It took me longer to realize that I had a creative calling for my work in life. When I bought my first home, I was working in advertising, and decorating the house became my little baby and stress reliever. It had all white walls, and I took my time and designed it the way I wanted my home to be. I got so much joy out of doing it, and when I finally finished it, friends would come over and ask if I hired an interior designer. That's when I knew I had a knack for this. I then went back to school to study Interior Decorating at Penn Foster University. And then I went full-force and started my business in 2012, at age 30. I'm serving mainly Central New Jersey, and I've been venturing out into boroughs of New York as well. In 2015, we will be launching our expansion into the Caribbean and Latin Market (Dominican Republic), focusing on coastal interior decorating, which I am super excited about. I'm looking forward to expanding into those markets.
What is a favorite project that you have done?
I worked on a project last year, and it was a challenging but rewarding project. I was working with a single professional woman, who lived alone and spent a lot of time at work. When she came home, she didn't have a lot of organization. A lack of good systems in place to keep track of things. Things would pile up. She wanted design, but also organization.
I brought in an organizing team first, before doing any design. We helped her create systems for organizing and even helped her purge old items that she no longer needed. And then, completely redesigned the home.
She said she was so grateful that her home was transformed. It's peaceful and conducive to her life. We did more than just design her home, it helped transform her life.
A part of design is making sure the things in your space are the things that belong there. From a functional standpoint and also aesthetically.
Sometimes people don't realize clutter has an impact on your emotions and mindset. We trained her to put mail into a specific place, a consul by the doorway, with a basket for her mail.
And now she can use her dining room table, which she can now use for dining with her friends and family. Design changes how you can use your home.
In this project, the client's cultural preference was more based on her behaviors and being very close to her family. She always had her aunts, nieces and mom visiting her home, because family time was very important to her. So to ensure that the design of her home was in-line with this cultural characteristic, we made sure that all the design elements we proposed kept in mind that she would have family over often.  We incorporated a sofa bed into the living room, as well as a nice, plush reading chair in her guest bedroom for when her mother comes to visit. So, cultural characteristics can be infused in many different ways. It's all about getting to know your clients and delivering on their specific needs and wants, something in-line with who they truly are.
And when you can make that kind of difference, it's very rewarding.
Have you always combined organizing and design?
We didn't initially offer organizing. But we saw that sometimes it was difficult designing a home without organizing first. The home has to be functional. The company we use is Honeybee Organizing. All of my clients who have done this organizing piece first have been 100% satisfied.
For ideas and inspiration, visit Monique's website, http://www.duartedecor.com