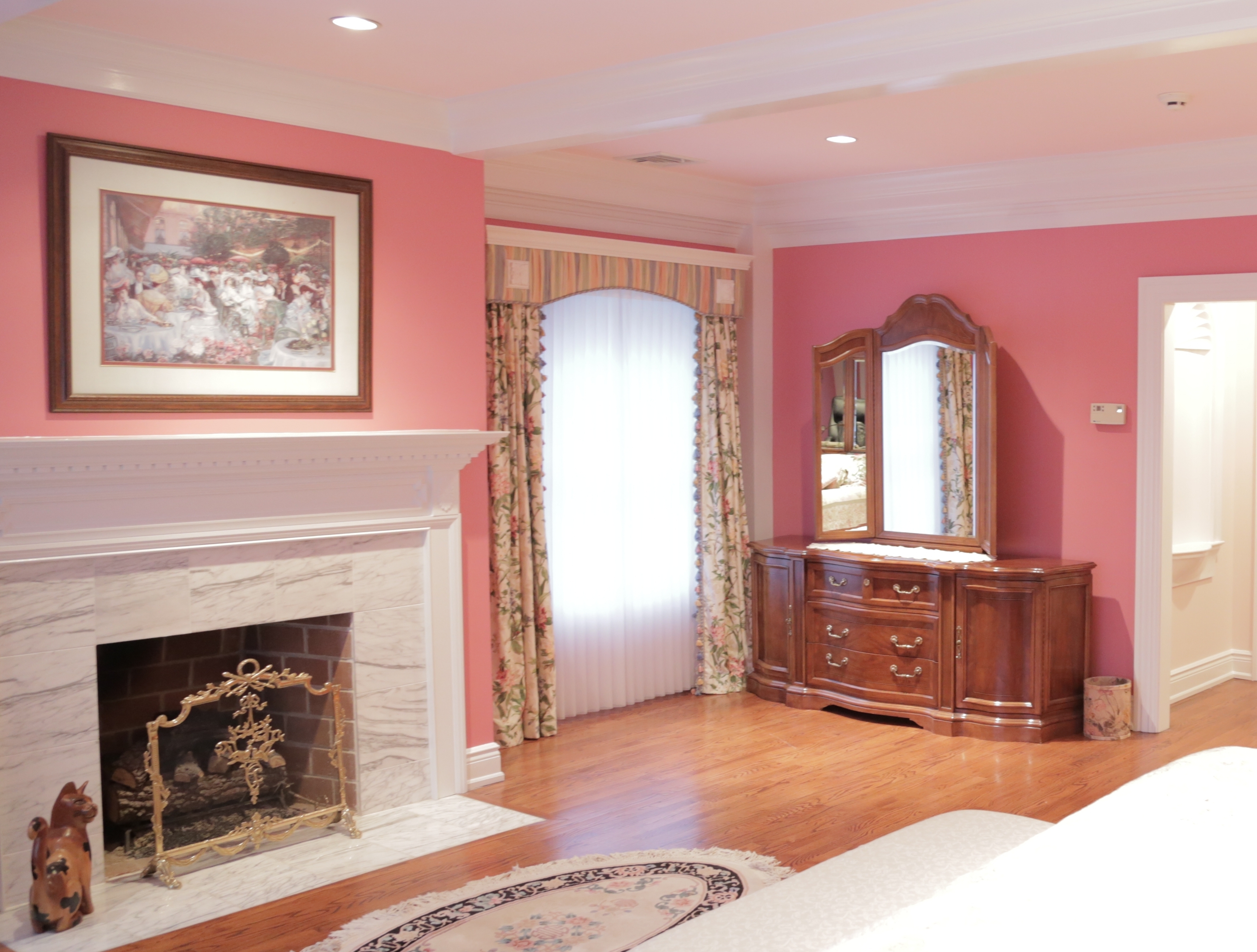 With Interior Designer Linda Principe, of Linda Principe Interiors, LLC
Do you want to freshen up your decor? Rearrange furniture, paint, add new pillows? We spoke with Princeton-area designer Linda Principe, of Linda Principe Interiors, to get her best ideas of how to create a new look and feel for the seasons ahead, using popular colors and traditional design methods.
"The first thing I recommend is a fresh coat of paint in a brighter tone," Linda says. "This refreshes and cleans up the look." She said this is particularly important in the kitchen, where people spend so much of their time.
"Right now I'm finding the yellow tones and green to be popular." She recommends Yellow Calla Lily or Summer Harvest from the Benjamin Moore color palette. These are yellows in the lemon/daffodil family.  She also is seeing more greens, such as Benjamin Moore's Veranda View and Cucumber.
"The idea of these colors is to bring nature into the kitchen and give that natural look," Linda says.
We tend to want to change up the rooms we spend the most time in. In her work as a designer, Linda has found that people tend to want to repaint their kitchen every few years to freshen up the look.
For the dining room, Linda suggests a dark color for a more dramatic look. How about Benjamin Moore's Spanish Red, or Baked Cumin, which is a deep golden brown.
Another way to add color is to purchase some new throw pillows, or add a brightly colored vase and bring fresh flowers into the room. "It depends on what you have in the room, but you could consider a tangerine color or orchid (which is a vivid purple). Radiant Orchid is the 2014 pantone color of the year."
Finding the right accent colors: Linda recommends looking at your accessories –the artwork & picture frames, the mats around the artwork, your area rugs. "A simple design strategy is to pick up colors from those items to bring those colors into the room. It's a way of accessorizing color."  One project that Linda recently completed was accessorizing using a green from the client's foyer area rug.  She added green decorative boxes and a topiary to the entrance table and you could see how the elements tied together.
Next, lighting. Linda recommends having several sources of lighting in a room. The first source is overhead lighting, such as recessed lighting. The second is task lighting, which is a table lamp or floor lamp near a reading chair. A third is accent lighting, which provides elegance to a room. Linda suggests that accent lighting can provide the most appeal in a room. It can be used to focus on a piece of artwork, or create interest with sconces.
"Accent lighting gives you a softened appeal, especially in a dining room. When you use dimmer switches for overhead and accent lighting, it creates both elegance and a softer feel," Linda notes. In a dining room with dramatic color, the lighting only intensifies the look and can create a dramatic effect.
Because Greenleaf Painters is a green painting company, we asked Linda about her thoughts on green interior design.
"I find a lot of people have asthma and allergies, and they have challenges with dust," she says. "So I talk with them about removing carpeting and changing to hardwood floors. And of course most people today are interested in low-VOC paint."
She observed that people seem to be more interested in keeping the furniture they have and making changes by painting or re-staining the pieces. "Rearranging creates a whole new look. Painting furniture or changing knobs can freshen up and keep costs down at the same time. These are all eco-friendly methods of creating that design element you want."
For more tips on design, you may want to visit Linda's blog at LPInteriors.com.