We recently had the privilege of renovating the exterior of the Trenton Society of Friends Meeting in Trenton, NJ. The structure is one of the oldest remaining buildings in Trenton, built in 1739!  Pictured here are some of the Greenleaf painters, as well as before and after pics of the building.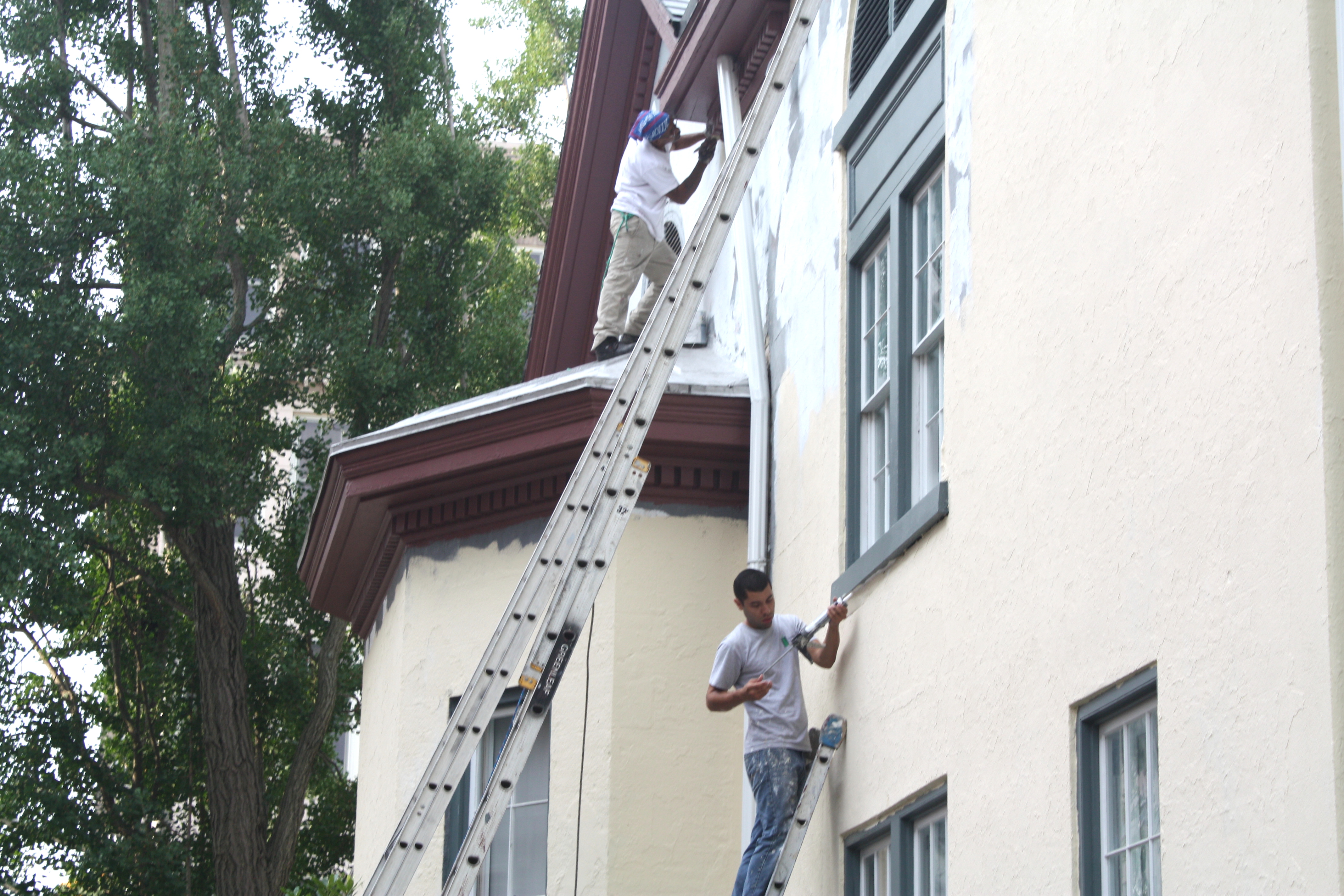 A pic (below) before work got started…
In progress, below. Our craftsmen rise to (literally) great heights!
Side shot (below), after renovation was complete…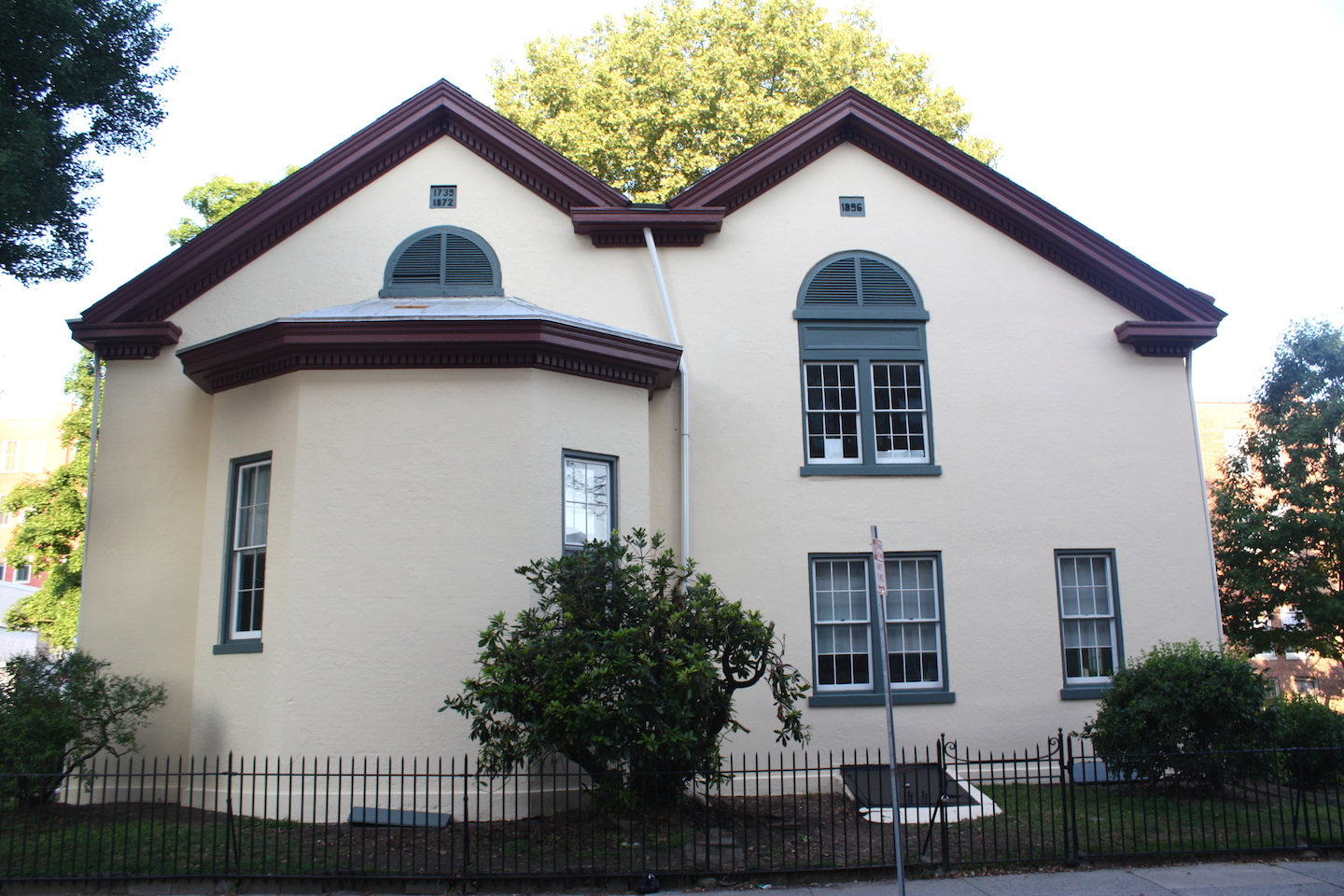 Front view, after the final touches were complete:
We discovered these interesting facts about this historic church, posted on the church's website:
–Trenton Friends Meetinghouse is the city's oldest continuously operating house of worship, its original structure dating back to 1739.
–When it was built, Trenton was a little settlement of less than one hundred houses north of the Assunpink Creek, although the population temporarily swelled twice a year, when fairs attracted a varied populace from the neighboring countryside.
Another fun fact: Did you know that Greenleaf Painters owner Jonathan Shenk used to be a Presbyterian minister? Jonathan admits that this makes historic church renovation is an extra-special endeavor for him.
Thanks, Trenton Meeting of Friends! We enjoyed the opportunity.